DIY dial indicator mount for truing bicycle wheels
When truing a bicycle wheel mounted in a frame or fork, the gaps between the brake pads or temporary zip-ties and the rims can be used as a visual reference while adjusting the spoke nipples. This method will with practice give pretty good results. If you want the wheel perfectly true, the next step up would be a dial indicator. Some professional truing stands come with dial indicators installed, but there is also a cheaper alternative: A standard entry-level (inexpensive) machinist's dial indicator can be mounted on the frame using a block of wood and some standard items from the hardware store.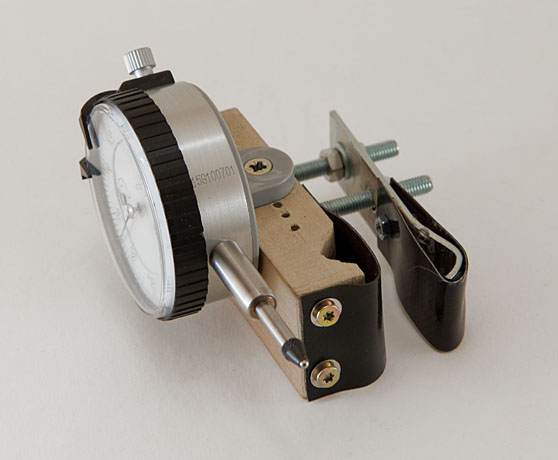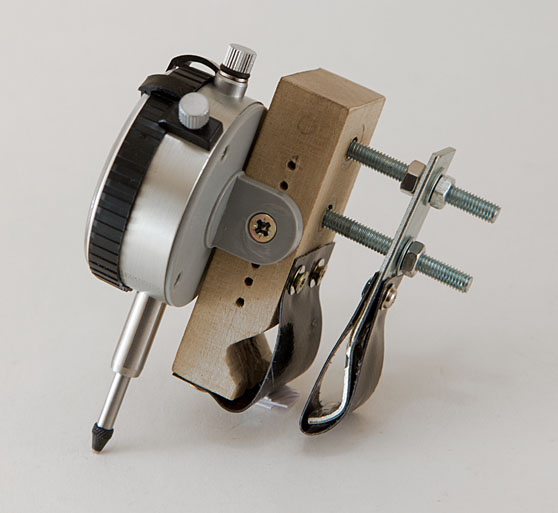 The clamping surfaces are covered with rubber fabric to not scratch the frame and to keep it from slipping. Dial indicators typically only have around 10mm of travel, so the wooden block has a row of mounting holes for the indicator to be able to reach the rim on forks with different widths.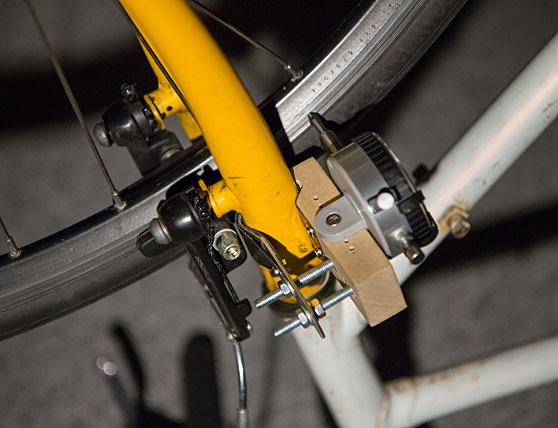 The metal bracket can be adjusted to fit both forks with wide tubes and skinny seatstays.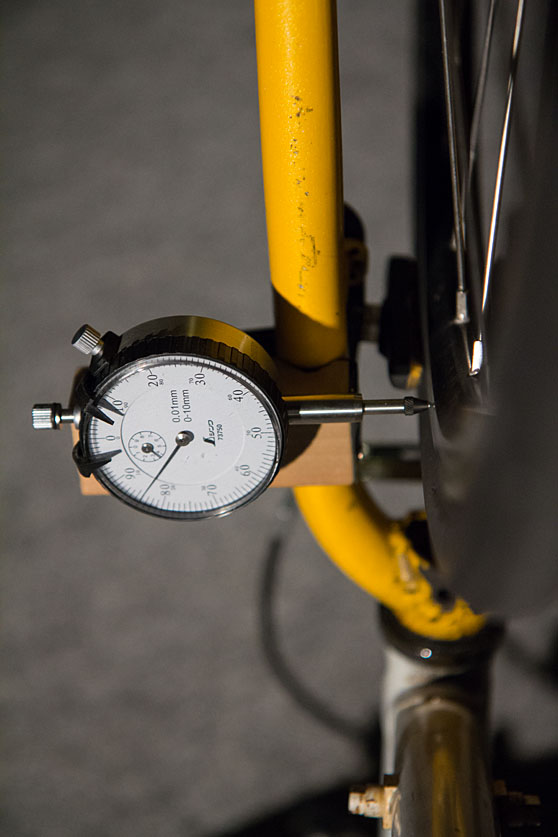 Depending on the roughness of the rim surfaces, a precision of around +/- 0,1mm (+/- four thousands of an inch) should be attainable.